Neem het substraat gratis mee naar huis en help je de smaak van het restaurant naar boven te halen!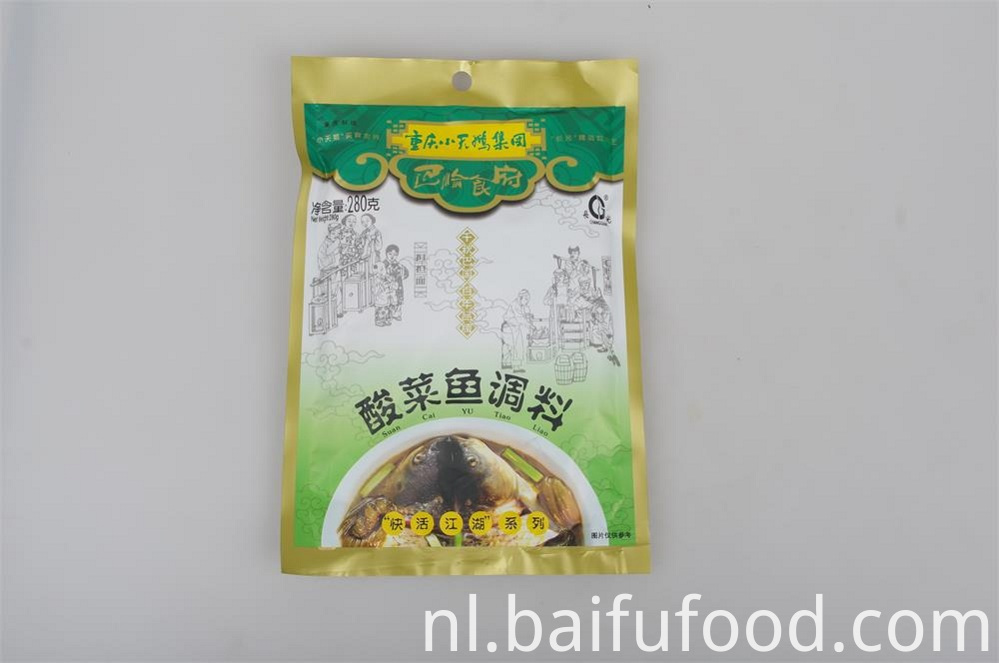 hoe koken

Stap één: 1000 gram verse karper van gras tot bot (of gesneden blokken), neem eiwitten, sojameel, zout met mate, in de te gebruiken haas.
Stap twee: Voeg dit product 5-6 maal aan de kook toe na het toevoegen van visfilets of visblokken (kan worden toegevoegd aan een verscheidenheid aan gerechten volgens persoonlijke hobby's) gekookt.
Stap drie: Na het koken van de hete pot, kunt u beginnen te genieten van het heerlijke.
Voedingswaarde : een redelijke mix van vlees en groenten kan een rijkdom aan eiwitten, vitamines, caroteen, vet- en cholesterolabsorptie, bescherming van de gastro-intestinale gezondheid bieden.
Van toepassing op de menigte : pendelaars, computergezinnen, rokers, jong en oud zijn geschikt.
Eetbare tips : Chongqing stad, Liangjiang Hui, overal om te vechten. BA's Boheemse en vindingrijkheid creëerde een serie [rivier- en meersechten] die in het hele land beroemd is. Ingelegde vis is nog steeds smaak, goed specerijenmodel, kiest voor de in de grond aanwezige soaking augurken en een verscheidenheid aan kruiden, door de leraar inzet, handig voor restaurants of thuis koken.
Product Categorie : Viskruiden