Kruiden is de ziel van Chongqing-noedels, een kom noedels die allemaal door kruiden te ruiken. Breng eerst de kruiden aan en doe dan de gekookte noedels erin. Kruidig ​​en niet stimulerend, noedels taai glad, soeparoma, sterke smaak.
Chongqing kleine noodle Als de meest populaire Chongqing keuken, is uitgegroeid tot een onmisbaar ontbijt voor Chongqing mensen, Chongqing kleine noedels in het verleden genoemd snijoppervlak, ook wel bekend als "hefboom gezicht", het is gebaseerd op China handgemaakte noedels drie traditionele technieken "druk" "pull" "cut" in de studie van "pressure surface" en "Tangent" Een combinatie van onderscheidende noedels.

Hoe Hot en Spicy Noodles koken
Stap 1: bereid de ingrediënten, gedroogde noedels 100 g (of natte noedels 150 g), gehakte groene ui, een zakje met de kruiden.
Stap 2: Was de groene ui, snij in groene ui, kook het water en voeg de bereide noedels toe.
Stap 3: Voeg kokend water toe aan de pot, voeg de bereide noedels toe en kook het in een pot. Voeg 300-400 g kokend water (betere soep) toe aan de schaal en voeg Chongqing Small Noodles Seasoning of the sauce toe.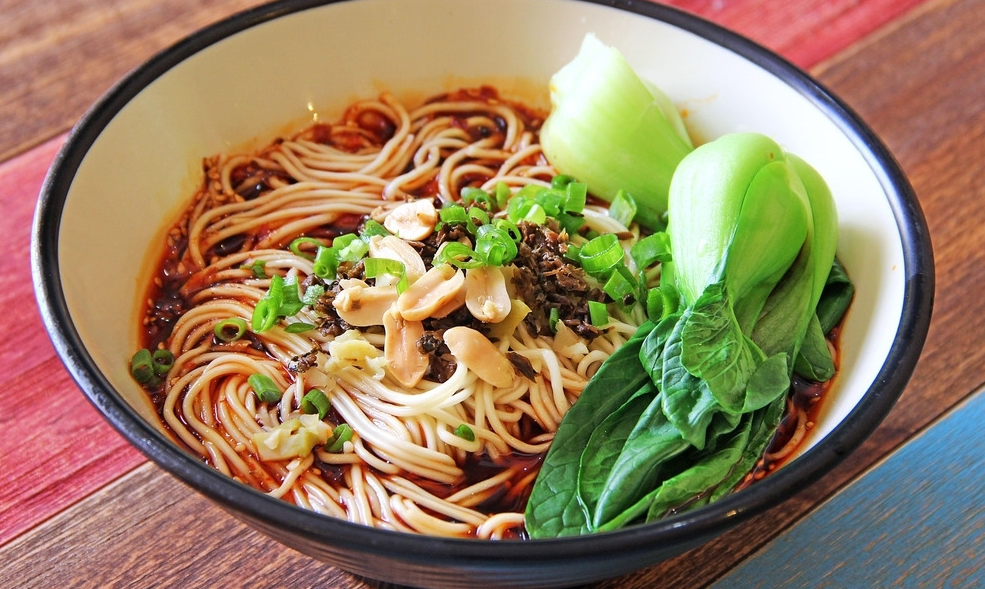 Voedingswaarde: een redelijke combinatie van vlees en groenten kan een rijkdom aan eiwitten, vitamines, caroteen, vet- en cholesterolabsorptie opleveren, de gastro-intestinale gezondheid beschermen.
Betreffende personen: kantoorpersoneel, computerfamilies, rokende families, alle leeftijden.
Eetgewoonten: Chongqing City, Liangjiang Hui, Wuhusihai te betwisten, om een ​​reeks ongeremde mensen en vindingrijkheid te creëren, Chongqing mensen houden van pittig, kleine noedels kan worden omschreven als de Sichuan Dacheng pittig, een kom met heerlijke kleine noedels moet een kom heerlijke ingrediënten kunnen gasten aantrekken. De Chongqing-saus met kleine gezichten werd geprecipiteerd door Chongqing Little Swan Group na 30 jaar catering.
Chongqing Baifu Food Co, Ltd productie en verkoop van kruiden-serie: Chongqing noodlesaus, Chongqing hete pot kruiden, gevogelte kruiden, gekruid heet substraat, hete pot onderdompeling materiaal.
Little Swan Hotpot heeft het regionale smaakverschil verbroken en is uitgegroeid tot een echt internationaal merk. Little Swan Hot pot is het National Shopping Center, warenhuis, commercieel complex en andere commerciële industrie samenwerking meer dan een van de hot pot catering merken.
Product Categorie : Chongqing kleine noedels kruiden